Esperanto Links


lernu.net
Many consider lernu.net to be the best place to get started with Esperanto
Frequently asked questions from E-USA.
Another set of frequently asked questions.
the US Esperanto Youth organization
You can join the UEA via the E-USA online store.
Text version of the Adresaro. (zipped) Note: Has not been updated in a long while.
Resources and References
The Esperanto "Yellow Pages"
The Virtual Esperanto Library
A list of different Esperanto dictionaries available on the Internet
Over 200 books in Esperanto available for online reading or download. Adobe Acrobat is required. (Note: currently broken due to the poor health of the maintainer.)
From Sylvan Zaft. Available only on the Internet.
The Complete Handbook of Esperanto Grammar. Long available only on-line, but now available in dead-tree form.
Pages by R. Kent Jones and Christopher M. A. Zervic that present an introduction to Esperanto with Esperanto to English and English to Esperanto glossaries.
Informational hyperlinks about Esperanto in over 30 different languages.
Who says you can't curse and be vulgar in Esperanto? A list of words and phrases that might cause your mother to shove a bar of Lifeboy in your mouth.
Includes fonts for Windows, DOS, Mac, X-windows
Organizations, webzines and other links (in no particular order)
Links for playing games in Esperanto: computer games, internet games, crossword puzzles crytograms, anagrams, ktp.
The official site for Incubus. This film starring William Shatner (pre Captain Kirk) is the first American film entirely in Esperanto.
Site devoted to Cercle Brugge, a soccer team from Belgium. This is one of the first European soccer sites to be translated into Esperanto. (Now, if some would only do the same for Beŝiktaŝ.)
This a coalition of organizations working towards a civilized system of world law.
Jon Stewart-Taylor proposes playing the board game Diplomacy in Esperanto.
The above is Curtsey of esperanto-usa.org
National Movement
For information on the national movement, and general information about Esperanto, contact:
Esperanto League for North America
P.O. Box 1129
El Cerrito, CA 94530
email:
elna@esperanto-usa.org
Powered by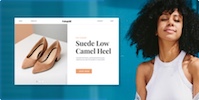 Create your own unique website with customizable templates.